English version below each paragraph.
o-o-o-o
Le stress est retombé, les prix furent attribués, le tout deux semaines après la cloture de la 71ème Mostra de Venise. Cependant, nous avons déjà eu l'occasion de nous rendre à Bienne pour la 10ème édition du Festival du Film Francophone d'Helvétie.
Néanmoins, lors de notre séjour en Italie, nous avons eu l'occasion de faire une très agréable rencontre durant la Mostra en la personne de Stephanie.
—
The stress came down, the prizes have been awarded, all of this two weeks after the closing of the 71st Venice International Film Festival. Despite all of this, we already had the chance to cover the 10th édition of the Festival du Film Francophone d'Helvétie in Bienne.
Nevertheless, during our stay in Italy, we have had the opportunity to make a most enjoyable encounter during the Mostra by meeting Stephanie.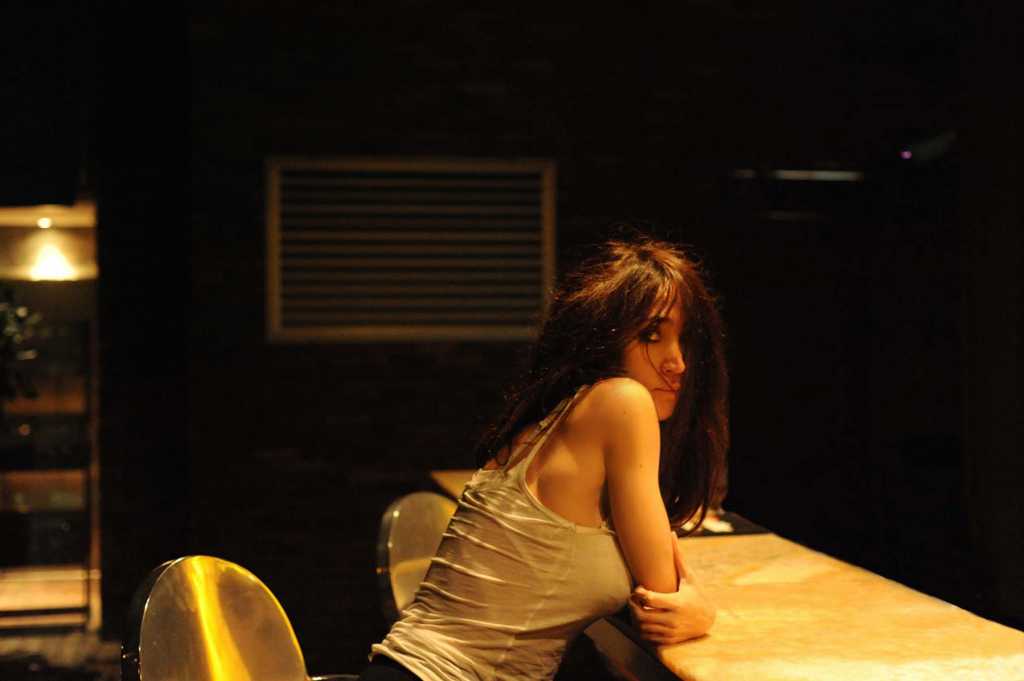 Stephanie Cornfield est photographe spécialisée en portraits. Stephanie est mondialement reconnue et a travaillé avec les plus grandes personnalités; Jack Nicholson, David Lynch, Kirk Douglas, Sofia Coppola, Colin Firth, Kevin Bacon, Andy Lau, Fatih Akin, Larry Clark, Dino Risi, Tsui Hark, Amanda Plummer et Claudia Cardinale, parmi tant d'autres, seront tous dans sa prochaine exposition. Elle a travaillé avec les médias les plus prisés; comme le Los Angeles Times (avec lequel elle collabore en continuité), Le Monde, Elle, Paris Match, L'Express ou encore The Guardian, Premiere, The Bund et El Pais. Elle a travaillé dans les festivals les plus réputés; tels Venise, Toronto, Berlin, Tokyo, Marrakesh, Miami, et surtout Cannes. Mais par dessus tout, Stephanie est envoûtante, incarnant à elle seule la diversité du monde de plus en plus lié dans lequel nous vivons.
—
Stephanie Cornfield is a photographer specializing in portraits. Stephanie is renowned worldwide for working with A-list celebrities; Jack Nicholson, David Lynch, Kirk Douglas, Sofia Coppola, Colin Firth, Kevin Bacon, Andy Lau, Fatih Akin, Larry Clark, Dino Risi, Tsui Hark, Amanda Plummer and Claudia Cardinale, amongst others, will all appear in her upcoming exhibition. She has worked with the most known media outlets; such as the Los Angeles Times (continuous collaboration), Le Monde, Elle, Paris Match, L'Express as well as The Guardian, Premiere, The Bund and El Pais. She has covered the most prestigious festivals; such as Venice, Toronto, Berlin, Tokyo, Marrakesh, Miami, and above all Cannes. Beyond everything else, Stephanie is a captivating person. She is the embodiment of the diversity of today's ever increasingly connected planet that we live on.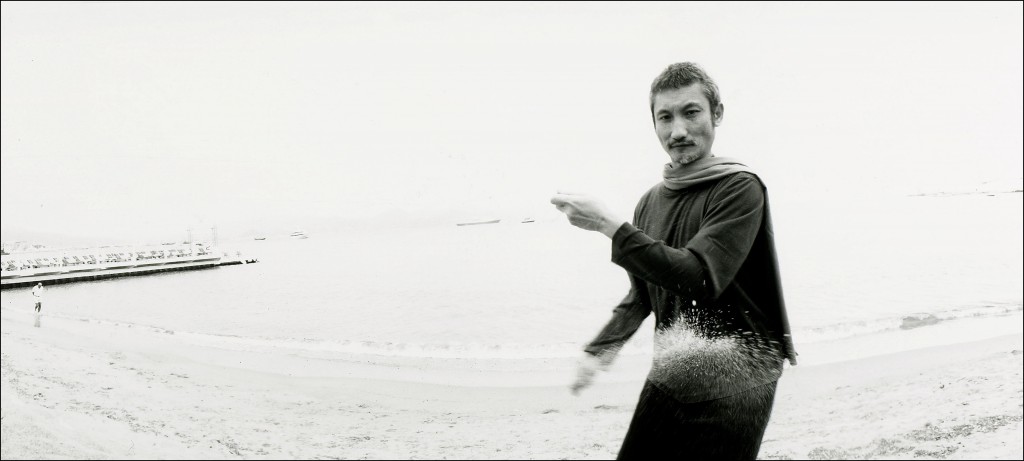 Née à Paris et citoyenne franco-américaine, Stephanie hérite des origines latines de sa mère, Française et Italienne, mais aussi des racines grecques, russes et roumaines de son père, le réalisateur Hubert Cornfield (connu pour ses films avec Sidney Poitier et Marlon Brando) qui naquit à Istanbul. Ce n'est que tardivement et par accident, plus tard dans sa vie, qu'elle s'intéresse à la photographie lorsqu'elle navigue entre Londres et son Paris natal. Après avoir été photographe staff pour un magazine de rock célèbre à Paris, elle a aussi réalisé des couvertures d'album et des photos de promotion pour différents grands labels avec une rencontre marquante avec Iggy Pop qui l'influença fortement, Stephanie fut convaincue de vouloir continuer dans la photographie. Elle photographiait régulièrement la vie nocturne undergound de Paris, Londres et New York, s'adonnant souvent à la fête et à ses excès dans une jeunesse qu'elle décrit comme rebelle. C'est par le plus grand des hasards, ce qu'elle décrit comme le destin, qu'elle rencontre son oncle Bernie Cornfeld, homme d'affaires très flamboyant et playboy international qui le premier lui fit percevoir la vie de la jet-set. De fil en aiguille au fil des années, et un peu par chance initialement nous avoua-t-elle avec des débuts au culot lors de ses premiers festivals, tout s'enchaine et Stephanie réussit à constituer le répertoire qui est le sien et à se faire un nom en tant que photographe de stars.
—
Born in Paris and holding both French and American citizenships, Stephanie inherited her latin traits from her mother, who is French and Italian, but also the Greek, Russian and Romanian ancestry of her father, the filmmaker Hubert Cornfield (known for his work with Sidney Poitier and Marlon Brando) who was born in Istanbul. It is by accident, and later in life, that Stephanie became interested in photography while spending her time between London and her native Paris. After being contracted as staff photographer for a famous rock magazine, while also working on album covers and doing promotion work for several major record companies as well as meeting Iggy Pop in a deeply influential encounter, Stephanie was convinced that pursuing photography was the thing to do. She took pictures then of the underground nightlife in Paris, London and New York, indulging herself in a life of party and its excesses in what she described as a rebellious youth. It is by the most fortunate of circumstances, and what she describes as fate, that she met her uncle Bernie Cornfeld, flamboyant businessman and international playboy who first gave her a taste of what it's like to be part of the jet-set. Step by step as the years went by, and with a fair bit of luck at the beginnings she confided with gutsy endeavors during her early festivals, everything stacks up for Stephanie who manages to build the repertoire which is now hers and to become known as not only a photographer of stars, but also a star photographer.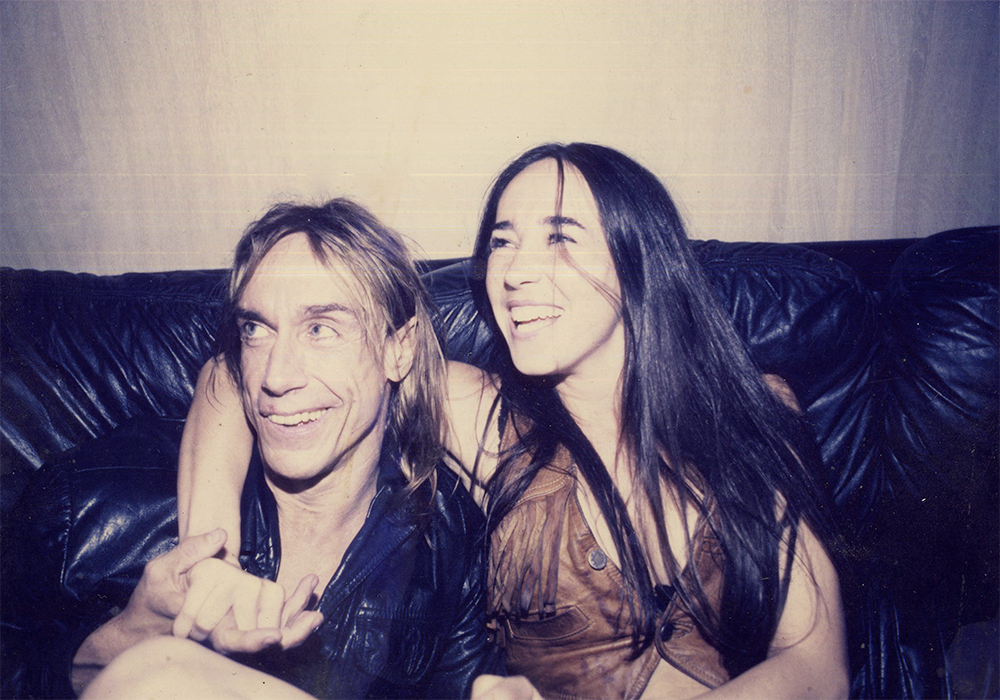 Elle fut récompensée pour son travail avec le prix Venice Movie Star Award en 2011 pour le portrait de l'acteur chinois Andy Lau (plus bas dans l'article). Elle fut aussi reconnue en tant que meilleure photographe au festival de Cannes cette année par la rubrique L'Œil du Photographe.
Stephanie est basée depuis une année en Inde, à Bombay, où elle a couvert le dernier festival de Cannes pour Vogue India. Elle effectue par ailleurs des photos documentaires, en réalisant des photos dans les camps de gitans à Saintes-Maries-de-la-Mer dans le sud de la France (photo ci-dessous), dans les favelas de Rio de Janeiro, et a surtout couvert depuis quelques années le pèlerinage de la Kumbh Mela auquel participent parfois plus de 100 millions d'hindous se baignant dans les eaux sacrées du Gange pour purifier leurs âmes. Elle est attirée personnellement par l'Extrême-Orient, surtout l'Inde qu'elle perçoit comme très inspirante, colorée et vibrante, l'Indonésie et la Chine, mais aussi professionnellement en s'immisçant dans le cinéma indépendant indien, collaborant notamment avec Anurag Kayshap, et le monde de Bollywood.
—
She was acknowledged for her work with the Venice Movie Star Award in 2011 for the portrait of Chinese actor Andy Lau (seen later in the article). She was also announced as the best photographer at this year's Cannes film festival by the category L'Œil du Photographe (Behind the Lens).
Stephanie is based since last year in India, in Mumbai, where she has covered the Cannes film festival for Vogue India. She also does documentary photos, such as her work in gipsy camps at Saintes-Maries-de-la-Mer in southern France (photo below), in the favelas of Rio de Janeiro, and has mainly covered for a couple of years now the Kumbh Mela pilgrimage in which sometimes more than 100 million Hindus take part in by bathing in the Ganges to purify their souls. She has a personal interest in the Far-East, primarily in India which she describes as very inspiring, colorful and vibrant, but also Indonesia and China, as well as professionally by diving into the world of Indian independent cinema, working in particular with Anurag Kayshap, and the world of Bollywood.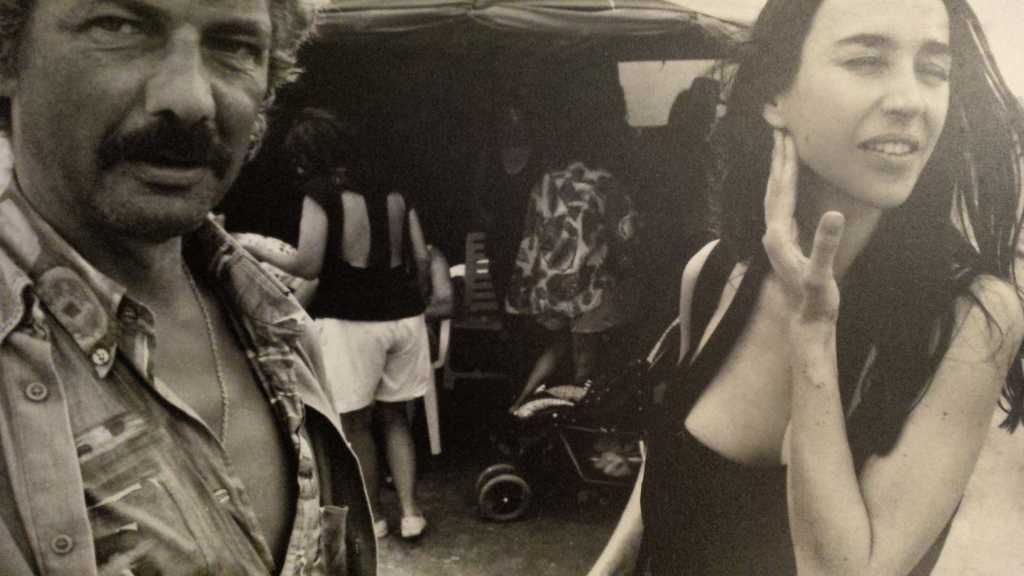 De par une simple conversation à propos de la place et du prestige du festival de Venise dans le monde, nous avons discuté des heures de nos travaux et de nos projets, de son attrait pour l'orient, mais surtout de sa première grande exposition à venir intitulée Nomadic Mirrors. Une partie des photos de l'exposition est en argentique et sera tirée à Paris dans les ateliers Choi et celui de Roland Dufau sur du papier Ilfochrome qui est amené à disparaître et donnera une rareté additionnelle à son œuvre. Stephanie est en ce moment à Lausanne en train d'effectuer les tirages numériques du reste de son exposition avec le renommé Laurent Cochet.
Son exposition retraçant ses plus beaux portraits du cinéma débutera son tour du monde à Sion, à la Fondation Fellini dans la Maison du Diable. La fondation parraine Stephanie pour son exposition et l'accueille dans ses locaux à Sion, qui sera exhibée du 20 novembre 2014 au 29 mars 2015. Le vernissage VIP est prévu le 5 décembre 2014 et Stephanie s'y rendra spécialement depuis Bombay. Après son séjour à Sion, Nomadic Mirrors sera fidèle à son nom en faisant escale à Paris, Rome, Bruxelles, Singapour, Bombay, Dubaï, Los Angeles, Rio de Janeiro, Istanbul et Moscou.
Ce fut un réel plaisir de discuter avec Stephanie et de faire sa rencontre et en attendant le début de son exposition à Sion, nous vous laissons admirer quelques œuvres dont elle nous a gracieusement autorisé l'utilisation. En bonus, elle nous a envoyé quelques clichés qui n'ont jusqu'à maintenant jamais été vus sur le web!
Suivez Stephanie Cornfield sur Twitter – https://twitter.com/SCornfield
—
Starting from a short conversation regarding the standing and prestige in the world of the Venice film festival, we have talked for hours about our respective works and projects, about her love for Asia, but above everything else about her upcoming first large scale exhibition titled Nomadic Mirrors. Part of the exhibit was shot using silver photography and will be developed in Paris at the Choi and Roland Dufau studios on soon-to-be discontinued Ilfochrome paper, giving Stephanie's work an extra touch of uniqueness. She is currently in Lausanne developing the digital portraits of her exhibit with the renowned Laurent Cochet.
The exhibition showcasing her best work and most beautiful cinema portraits will start its journey around the world in Sion, at the Fellini Foundation's Maison du Diable. The foundation sponsors Stephanie's exhibition and hosts her work in its Sion gallery, where it will be on display from the 20th November 2014 to the 29th March 2015. The VIP vernissage is scheduled for the 5th December 2014 for which Stephanie will be flying specifically from Mumbai to attend. After its stay in Sion, Nomadic Mirrors will remain true to its name by visiting Paris, Rome, Bruxelles, Singapore, Mumbai, Dubai, Los Angeles, Rio de Janeiro, Istanbul and Moscow.
It was a genuine pleasure to talk with Stephanie and to make her acquaintance, and while waiting for her exhibition to start in Sion, we leave you with some of the pictures she has kindly allowed us to use. And as a gift, she sent us some portraits never seen before on the internet!
Follow Stephanie Cornfield on Twitter – https://twitter.com/SCornfield
—